Starlight Starbright Childrens Foundation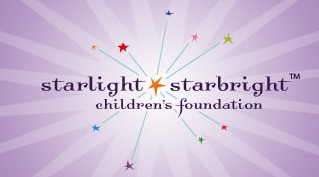 UPCOMING EVENTS

PAST EVENTS
Les Diplomates holds special gala for Starlight Starbright.
Starlight Starbright Children's Foundation
On Sunday, March 7, The Westin Hotel in Ft. Lauderdale was abuzz with philanthropists attending a special gala benefiting Starlight Starbright. Created by Les Diplomates, this event was well-attended and included a silent auction, a delicious dinner, dancing and even a performance by 'The Phantom of the Opera' himself.
Besides being entertained by the festivities, guests also were moved by the stories of children, who suffer through illnesses daily and the parents that must stand by and watch it happen. Starlight Starbright looks to put a gleam in the eye of those families by providing 'fun centers,' an interactive game and TV/DVD unit that is brought into hospitals so children can entertain themselves while undergoing tough and scary procedures. It also helps pass the time for children who often are isolated from others. The foundation also creates other special programs to help families cope with their individual battles and to show them they are not alone.
Guests heard the story of Leah, as told by Leah and her father. Leah is a child who suffers from severe asthma. When the 'fun center' was introduced, her family liked it so much they lost track of time and continued playing, not realizing that they had been released hours before. Leah's family was so moved by the generosity of Starlight Starbright that they spent their annual vacation money to purchase a fun center that now features a special message from Leah and her family. They encouraged others to do the same. Before the night was through close to two fun centers were purchased simply from additional donations that were offered up loudly by those in attendance.
BocaRaton.com was proud to be a sponsor of this memorable evening and to create a special video that helped to share the message of Starlight Starbright and to tell people about those who benefit from their services and what Starlight Starbright has to offer. They were also honored, along with Helene Levitz, for their generous donation of 2 Fun Centers to the North Florida Children's Hospital. It was a wonderful event for everyone involved.

SIP AND SHOP TO SUPPORT
FLORIDA'S SERIOUSLY ILL CHILDREN
MARCH 9th, 2008

Join us for the 3rd Annual Hats & Handbags; a Classic English Tea to Benefit Starlight Starbright Children's Foundation

Fort Lauderdale, FL (January 21, 2008) – Starlight Starbright Children's Foundation is pleased to announce it will once again be hosting its annual Hats & Handbags, A Classic English Afternoon Tea on Sunday, March 9th beginning at 1:30pm at the newly renovated Hyatt Pier 66 on the 17th Street Causeway in Fort Lauderdale.

Having attracted a sold-out crowd of more than 200 women since its inception, the Tea festivities begin with a boutique sale where guests can pick up an array of unique custom-made accessories for their spring and summer wardrobes including handbags, jewelry, shoes, and home goods.

In addition to fabulous food and scrumptious teas, this year's event will also feature a celebrity handbag auction, as well as a live piano performance by 7-year-old musical maestro, Ethan Bortnick, whose talent has made headlines throughout the last year, including a recent appearance on The Tonight Show with Jay Leno, The Martha Stewart Show and Good Morning America with Diane Sawyer. "One of the most incredible 6-year-olds you will ever meet…wait till you see this kid," said Tonight Show's Jay Leno.

Sponsorship support has been provided by the Blue Martini, Hyatt Pier 66, Best Rental Services, Cookies by Design, and Elegant Occasions. The proceeds will benefit the Starlight Starbright Children's Foundation Florida Office's expansion efforts and its work on behalf of seriously ill children and their families throughout the state.

Companies and tea lovers interested in sponsoring or participating in this year's event should call 954-318-2178 or log onto www.starlight-florida.org for additional information and ticket sales. Tickets are $50 a person or $475 for a table of ten. Seating is limited.

About Starlight Starbright Children's Foundation, Florida Office:


When a child or teenager has a serious medical condition, everyone in the family is affected. For more than two decades, Starlight Starbright Children's Foundation has dedicated itself to helping seriously ill children and their families cope with their pain, fear and isolation through entertainment, education and family activities. Starlight's programs have been proven to distract children from their pain, help them better understand and manage their illnesses, and connect families facing similar challenges so that no one feels alone. Serving more than 6,800 children each month throughout the state of Florida, Starlight's array of outpatient, hospital-based and Web offerings provide ongoing support for children and families — before, during and after medical treatment. To learn more visit www.starlight-florida.org.

# # #

For the family of Chelsea Allen, life has long revolved around hospitalizations and long-term medical care for 14-year-old Chelsea, who is now home on hospice, wheelchair dependent and blind.
"My other children have gotten use to living out of hospitals and the Ronald McDonald House," says mother Lisa Allen-Sofranko of her 10-year-old daughter Brenna and six-year-old son Andrew.
Spend some time with families like the Allen-Sofranko's and you'll quickly learn that, when a child or teenager has a serious medical condition, everyone in the family is affected. Normal life is completely interrupted.
To help seriously ill children and their families cope with their pain, fear and isolation, the nonprofit Starlight Starbright Children's Foundation offers a range of entertainment, education and family activities. With a local office in Fort Lauderdale, Starlight Starbright offers ongoing support to families all over South Florida.
"Starlight Starbright is a lifeline because of all they provide," says Coral Springs Medical Center Child Life Specialist Janice Zack. "Their programs encompass the entire family – siblings and parents too – distracting children from their pain, helping them better understand and manage their illnesses, and connecting families facing similar challenges. It complements what we try to do at the hospital to provide diversion and help families recapture some sense of normalcy."
Coral Springs Medical Center, like other Starlight Starbright hospital partners in the region, offers a range of Starlight Starbright programs to its littlest patients. The hospital has five Fun Centers — mobile entertainment units that contain a flat-screen monitor, DVD player and Nintendo gaming system. Fun Centers roll right up to the side of a young child's bed, or anywhere in a hospital setting, helping distract children who are anticipating surgery, enduring long treatments, waiting in the emergency room or fighting loneliness after visiting hours have ended.
"Especially for children who have to be isolated, Fun Centers are ideal," says Janice. "Whenever we wheel a Fun Center into a room, kids can't believe it's all for them. And parents' stress levels are greatly reduced when they get to see their child enjoying being a kid and forgetting about illness for a little while."
Similarly, Starlight Starbright says its PC Pal laptop computers transform loneliness into community by keeping kids connected to life outside the hospital, and anxiety into distraction by providing hours of entertainment and fun. The units also enable young patients to easily keep up with school work.
For the Allen-Sofranko family, Starlight Starbright's most valuable offering is its Great Escapes program. Great Escapes are all-inclusive activities and outings that provide families with a chance to spend recreational time together outside the hospital to relax, regroup and return home with a renewed sense of strength.
"We look forward to Great Escapes," says Lisa. "It's so nice to get away from the hospital and not have to worry. During the holidays, we made gingerbread houses; on Mother's Day we enjoyed brunch and had sketches done of the kids; and just last month we all went to the Miami Seaquarium."
In addition to providing some respite from medical worries, another benefit of the Great Escapes program is that families get to know other families in similar circumstances. Great Escapes create a network of support that endures through medical treatments, the hope and despair of serious illness and even the tragic loss of a child.
"It's so important for siblings to meet other siblings," Lisa emphasizes. "They realize they're not so different after all."
A number of South Florida residents have gotten involved in supporting Starlight Starbright Children's Foundation. Individuals and businesses such as the Redwoods Group volunteer regularly at Great Escapes and hospital events. Local establishments also host Great Escapes and fundraising events. Onyx Bistro & Bar turned its kitchen into a chocolate factory for a day, giving every child a chef's hat and helping them decorate cookies, cakes and chocolate-dipped strawberries. This year, Elizabeth Arden Red Door Spa in Fort Lauderdale will host a special Mother's Day event in which moms will be treated to a day of pampering while their children enjoy creating various arts and crafts as gifts for their mom. Next month, Cielo Garden and Supperclub will host "Havana Night" to help raise funds to expand Starlight Starbright's programs.
"We are so grateful to the organization and its supporters," emphasizes Lisa. "Starlight Starbright really has made a difference for my family."
For more information, please call 954.318.2178 or
Starlight-Florida.org

Santa visits children at Coral Springs Medical Center during a holiday Hospital Happening".

Braixhana making chocolate creations at Onyx!
contact: Meredith D. Ray
address: 4300 North University Drive
address: Suite F101
city: Lauderhill state: FL zip: 33351
phone: (954) 318 - 2178 fax: (954) 318 - 0913
email: info.florida@starlight.org
url: www.Starlight-Florida.org