South Beach Food and Wine Festival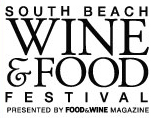 DANNY DEVITO JOINS RACHAEL RAY, MARIO BATALI,
JAMIE OLIVER, & GIADA DE LAURENTIIS FOR
"FETTUCCINE AND FIORENTINA"
Anthony Bourdain, Iron Chef's Masaharu Morimoto and Oprah's Chef Art Smith attend the star-studded event during The South Beach Wine & Food Festival
MIAMI BEACH, FL: Monday, February 25 -- Danny DeVito joined Rachael Ray, Mario Batali, Jamie Oliver, Giada de Laurentiis and David Manero, co-owner of DeVito South Beach, to host one of the most exclusive star-studded events of this year's Food Network South Beach Wine & Food Festival. Acclaimed master chefs, Mario Batali and England's celebrated star of the culinary world, Jamie Oliver, rolled-up their sleeves in the kitchen alongside the culinary team of Executive Chef Francis Casciato for "FETTUCCINE AND FIORENTINA" at DeVito South Beach, the renowned Italian prime chop house, located at 150 Ocean Drive, Miami Beach, on Saturday, February 23.
In conjunction with Southern Wine & Spirits of Florida and Florida International University, the event marked the restaurant's inaugural participation as part of the festival's official line-up of events over the four days. As part of his first visit to the festival, Jamie Oliver, star of the popular TV show The Naked Chef and founder of the restaurant Fifteen Cornwall in the U.K., together with Italy's favorite Iron Chef and culinary maestro, Mario Batali, founder of Babbo and Casa Mono in New York City, among others nationwide, took over the kitchen at DeVito South Beach, to create a most memorable Italian buffet dinner for 300 ticket-holders, discerning celebrities, VIPs and food connoisseurs. Renowned celebrities from the culinary world were also seen with a glass of wine (or two) in the kitchen including Anthony Bourdain, Iron Chef's Masaharu Morimoto and Cat Cora, Oprah's Chef Art Smith and The Food Network's Michael Chiarello. Dylan Lauren, Ralph Lauren's daughter was also seen enjoying the food.
The menu included a selection of dishes chosen and prepared by Batali himself, served buffet-style at different stations throughout the restaurant, including Salami and Prosciutto; Penne al Ragu; Orecchiette with sausage and Rapini; Cheese Tortellini al Pomodoro and alla Panna, as well as Longbone Wagyu Rib Eyes and Fagioli all'ucelletto.
"Our first event for this year's Food Network South Beach Wine & Food Festival had the world's leading chefs attend," said David Manero, president of David Manero Restaurants and co-owner of DeVito South Beach. "Our patrons were able to rub shoulders with the legendary Danny DeVito himself, but also some of the most popular master chefs from The Food Network and other culinary celebrities who visited the restaurant for the first time."
Each year, The Food Network South Beach Food & Wine Festival attracts tens of thousands of people to South Beach, including more than 100 international celebrity chefs, culinary personalities and wine and spirits producers looking to show off their talents and expertise to festival attendees. A tradition in Miami since 2002, the festival is one of the most prestigious events of its kind in the United States. The money raised at the event goes to support future food industry leaders. Event sponsors for "Fettuccine And Fiorentina" were Acqua Penna, Allen Brothers, Barilla, Crocs, Bialetti, illy, Ruffino and S.Pellegrino. For further information, visit SoBeWineAndFoodFest.com
DeVito South Beach is located at 150 Ocean Drive, Miami Beach, FL 33139 and is open daily for lunch from 12:00 p.m. to 3:00 p.m. and dinner from 5:30 p.m. to midnight, weekdays, and from 5:30 p.m. to 1:00 a.m. on the weekends. Reservations can be made by calling 305.531.0911. For further information, please visit www.DevitoSouthBeach.com

About David Manero Restaurants
The Manero family has owned and operated successful restaurant businesses since 1950. David Manero Restaurants was founded by renowned restaurateur David Manero in 2000 for the creation of some of South Florida's most reputable establishments, including Sopra, Gotham City, Shore Restaurant and the popular Palm Beach enotoca Vic & Angelo's. Manero's business mantra, "We don't emulate – we create," has helped attract a myriad of celebrities, politicians and high-profile business moguls, including Paul Newman, Timothy Hutton, Diana Ross, Michael Bolton, Andre Agassi, Martha Stewart, F. Lee. Bailey, Jim Palmer, Barry Sanders, Harry Connick, Jr., Nicollette Sheridan, Bryant Gumbel, Victoria Jackson, Jim Nantz, Fred Couples, Don King, Mike Piazza, Gwen Stefani and Liza Minnelli, among others.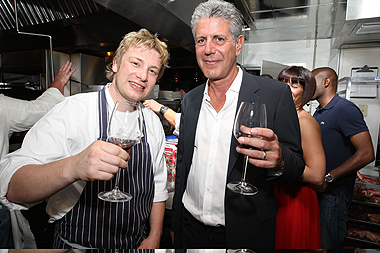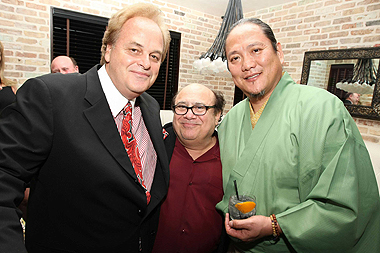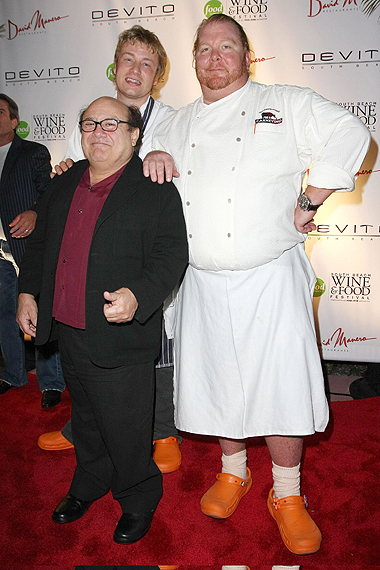 contact:
url: South Beach Wine & Food Festival