Evangeline's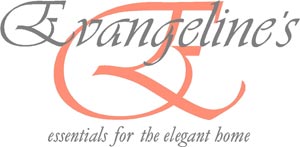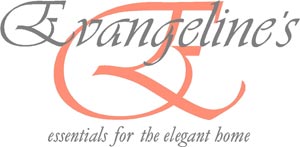 ---
Welcome to Evangeline's... Enter a world of stylish sophistication for your home.
Solicitous of the cosmopolitan, yet relaxed, lifestyle enjoyed by South Floridians, Evangeline's offers an extensive array of tasteful accents, accessories and necessities.
"The latest incarnation of the fashionable home must have a touch of whimsy, a soupcon of romance, a few dashes of good taste, a hint of the outrageous, a trace of the classic and a whole lot of love. Loving what surrounds us is what really makes a home beautiful," says Diana Bedos, the creative force behind Evangeline's, who named the boutique after her daughter.
"Our homes are the backdrop to the daily drama of our lives. The atmosphere must be comfortable and functional yet can still project an aura of refinement, character, grace and even some humor. We are multi-dimensional -- having different moods, emotions and feelings -- and our home is the place to encompass, express and enjoy it."
"While we can offer a full-range service, what we really do best is add the finishing touches to each room in the home – from bathroom to bedroom, from dining room to kitchen. We present a comprehensive selection of linens, occasional furniture, dinnerware, crystal and flatware, accent lighting, artwork and just about anything else to make your house your home."
Quality and customer service are paramount at Evangeline's. Knowledgeable and considerate sales staff seek to make the shopping experience a pleasure.
Evangeline's offers a diversified collection of exquisite styles that will appeal to the most discriminating taste of clients and to the savoir faire of the professional designer.
Evangeline's | essentials for the elegant home
Conveniently located at the corner of East Palmetto Park Road and NE Mizner Blvd in Boca Raton.

Evangeline's
201 East Palmetto Park Road
Boca Raton, FL 33432
Tel: 561.394.4990
Fax: 561.394.2144

Please visit us at:

www.evangelinesdream.com

Store Hours:
Monday thru Friday: 9:30-5:30
Saturday: 9:30-5:00
Sunday by appointment only


contact:
address: 201 East Palmetto Park Road
address:
city: Boca Raton state: FL zip: 33432
phone: 561.394.4990 fax: 561.394.2144
url: www.EvangelinesDream.com